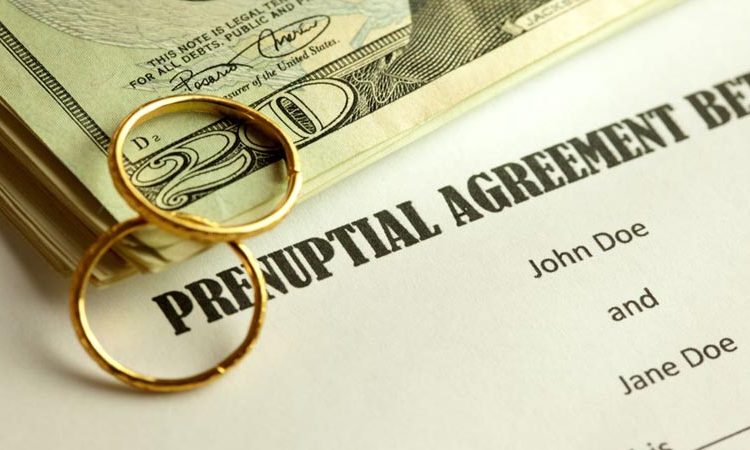 In a general sense the purpose of any prenuptial agreements  in family law is to agree in advance on several key items in the relationship:  property division, debt, support for each spouse, and administrative items like attorney's fees if the marriage comes to an end.
These types of agreements also reduce the stress and conflict a divorce might impose on each spouse, children and other family members.
Many people rely on a prenuptial agreement by itself, but it is important to remember that other estate planning documents should be referenced and included with the prenuptial agreement, such as: will, trusts, advance directives, etc.
Some information is critical to gather in preparing a prenuptial agreement.  For example, you should examine: Tax returns, debts, vehicle titles and registrations, Life insurance contracts, business ownership, investments and retirement accounts, estate planning documents, and recent bank statements.
The debts of each spouse should be carefully considered.  In some cases, if debt is not properly addressed in prenup a creditor might have the ability to seek payment from either spouse.  A prenup is a good opportunity to specifically limit your liability for your spouse's debts if necessary.
Family Lawyers have told us that prenups can also deal with financial or other obligations during the marriage, as opposed to just addressing issues that might come up if the marriage ends.  Some issues that could be governed during the marriage might be: increasing benefits according to the length of the marriage or deciding what financial responsibilities each party will have,
Read More